ICA Tours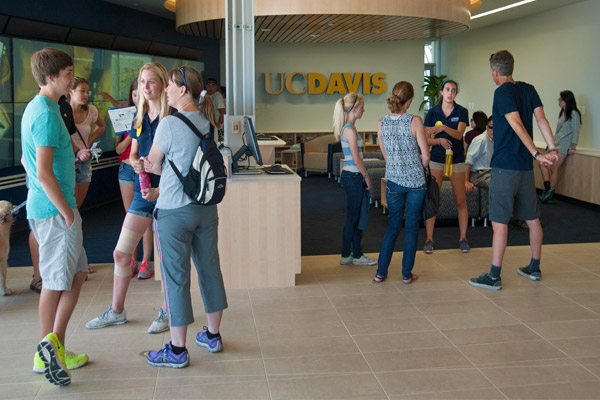 Intercollegiate Athletic tours are offered to prospective UC Davis students who have an interest in Intercollegiate Athletics. Athletic tours are 90 minutes in length and offered based on ICA tour guide availability and change every quarter. The ICA Tours will view most of the athletic fields, tour the ARC (Activities Recreation Center), learn about all sports related opportunities and our academic strength at UC Davis. Please remember to wear comfortable walking shoes and consider bringing drinking water.
Please note: ICA tours are catered towards prospective Intercollegiate athletes and cover similar information as general campus tours. ICA tours are not intended to supplement general prospective student/family tours.
Summer housing tours will be offered Monday, July 3rd through Friday, September 8th. They will be available seven days a week from 9am-11:30am and 1:30pm-4:30pm. Check in at the Segundo Area Service Desk. Reservations are not necessary. Tours are not available during university-observed holidays.
Visit the calendar to view the dates that ICA tours are available for reservation or call our tour reservation line at 530-752-0539. Our e- mail address is visit@ucdavis.edu .
Please note our office will not offer tours on the following dates:
September 4, 2017 - Labor Day
November 10, 2017 - Veterans Day
November 23, 2017 - November 25, 2017- Thanksgiving
December 16, 2017- January 7, 2018 - Winter Break