Admitted Student Tour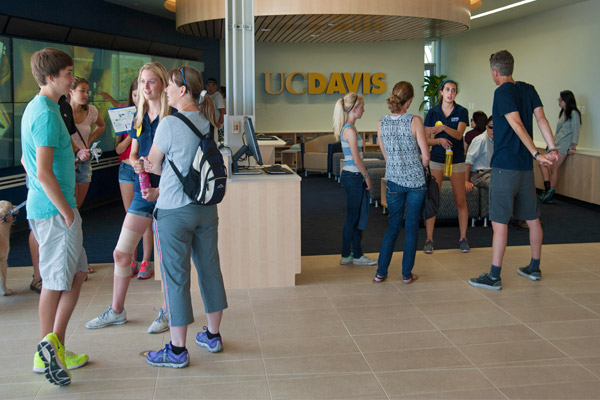 This tour is for newly admitted students and their families. If you are a prospective student or an applicant, please select the "Prospective Student/Family Walking Tours" option on the left.
Congratulations on your admission to the University of California, Davis!
We are excited that you are planning to visit our campus and invite you to attend a tour and presentation especially for you, one of our newly admitted students. Your visit experience will begin with a 30 minute presentation followed by a 90 minute walking tour. The tour will lead you through the central core of the UC Davis campus. Visitors will learn about academic excellence, student services, organizations, clubs, as well as research and internship opportunities at UC Davis that uniquely prepare our students for graduate school or the career field after graduation. To register for a tour, please either enter your information below or call our tour reservation line at 530-752- 0539. Our e-mail address is visit@ucdavis.edu.
We look forward to your visit soon.