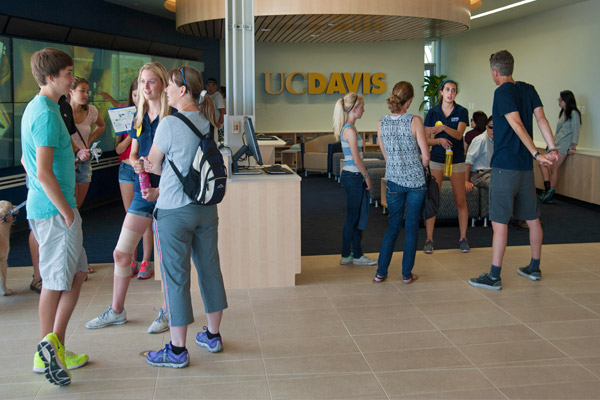 Our friendly student tour guides are ready to introduce you to UC Davis. Below you can learn more and register for any of our tours, including specialty tours for larger groups or specific interests.
To register for a tour, select the type of tour on the "Campus Tours" menu and follow the instructions to schedule and confirm your reservation.
We're looking forward to seeing you on campus!